The Leader in Food Safety for Low-Micro Grains and Flours
Creating safer grain and flour-based ingredients through new innovative technologies
The Leader in Food Safety for Low-Micro Grains and Flours
Creating safer grain and flour-based ingredients through new innovative technologies
Gluten-Free Facility Announcement
View The Full Press Release
Panhandle Milling Announces Revolutionary Ready-To-Eat Flour Mill & Mix Facility
DENVER — Panhandle Milling, a PHM Brands company and leading supplier of grain-based consumer packaged foods, today announced the ability to provide customers with Low-Micro and Ready-To-Eat flours, mixes, and grains. Powered by PHM Safe™ technology, the product offerings will serve under the company's Ingredient Integrity brand. Read More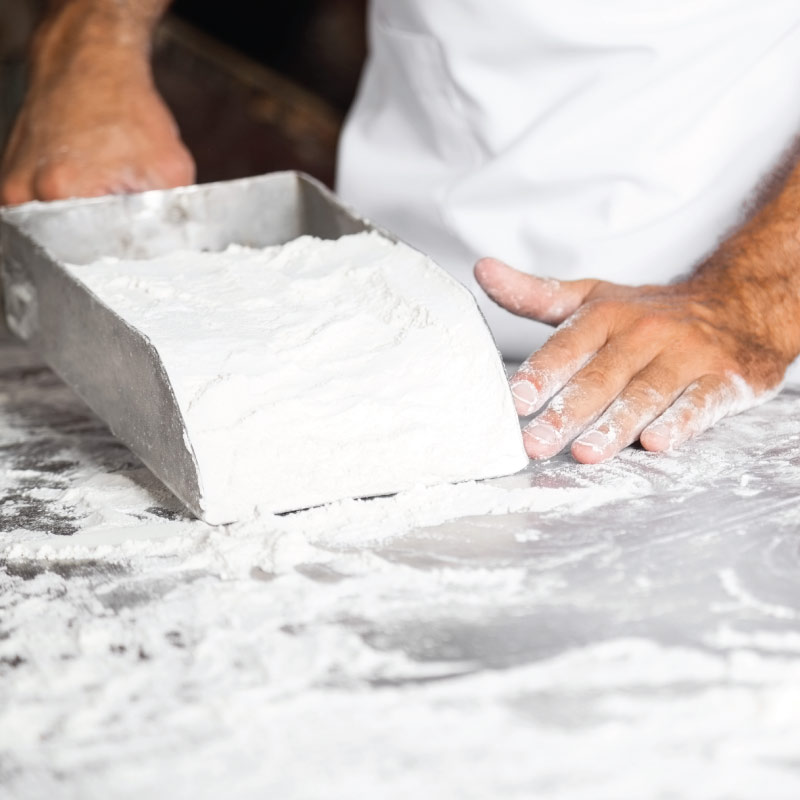 Ready-to-Eat Flour Announcement
View The Full Press Release
Custom Co-Manufacturing Food Services to Bring Your Ideas to Life
From idea to shelf-ready products, we co-manufacture products around your needs. When you need formulation, grain cleaning, flour milling, custom blending, ingredient co-packaging, or any co-manufacturing service in-between, our decades of expertise are here to help your products stand out above the rest. We pride ourselves on being flexible and agile to provide small and large businesses with customized solutions. Many of the industry's largest companies choose Panhandle Milling for their private label brands to private label their products.
Our facilities are built and maintained to meet top quality standards. We follow international GFSI regulations and are BRC certified. To meet the needs of each of our customers we offer Organic, Kosher, Non-GMO, and Gluten-Free certified products.
Be In The Know — Join Our Newsletter
We continue to launch new products and announce industry-leading innovations. By joining our newsletter, you will be one of the first to know what's new at Panhandle Milling.