Gluten-Free Cereal Flakes
We offer gluten-free certified extruded cereal flakes. Our cereal flakes can be custom formulated, or we can supply our stock products. From gluten-free amaranth flakes to sugar-coated corn flakes our BRC certified facility produces top-quality cereals. In addition to gluten-free, we offer organic certified ingredients. We can supply the cereals in bulk wholesale quantities or private label in pouches, pillow bags, or bag-in-box formats.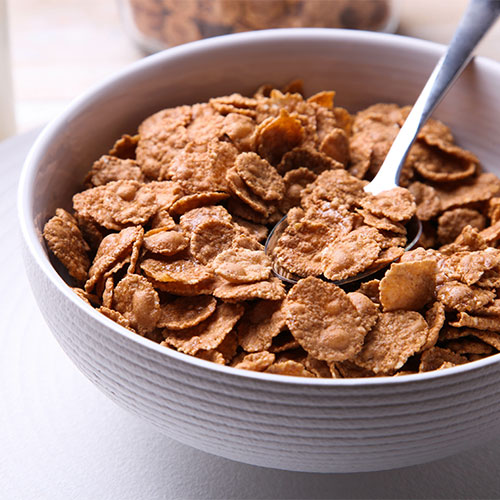 Amarnath
Quinoa
Sorghum
Millet
Buckwheat
Rice
Corn
Multi-Grain
Can't find what you're looking for?
Be In The Know — Join Our Newsletter
We continue to launch new products and announce industry-leading innovations. By joining our newsletter, you will be one of the first to know what's new at Panhandle Milling.